Happy Friday! We've got some sort-of-sad-sort-of-unbelievable news for you.
A student has gone to extreme lengths to board a flight – flushing her emotional support hamster down the toilet extreme. Yes, really.
If this sounds pretty ridiculous – it's because it is.
Because not only had the student called ahead (twice) to make sure her hamster was allowed on the flight, she also had a letter from a doctor confirming it to be a support pet.
But after being refused at the gate, Belen Aldecosea, 21, felt there was no other option than to flush her pet dwarf hamster, Pebbles, down the toilet – and has now hired a lawyer to sue.
Aldecosea was flying home to Miami in November last year, and claims the airline said that bringing Pebbles on the plane would be a-OK when she called beforehand to double check.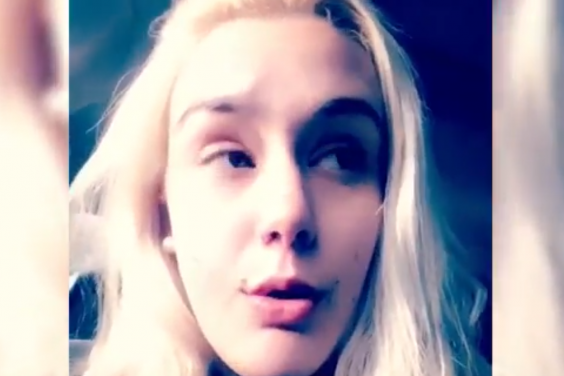 But once she got to the airport on the day of her flight,  Spirit Airlines employees told her the opposite – with one going as far as to chase Aldecosea to her gate, screaming that rodents were not allowed on the flight, according to The Independent.
And if the image of airline security running and screaming that a teenie tiny hamster wasn't allowed on a domestic flight doesn't make your Friday, nothing will.
The best bit is that the US Transportation Safety Administration has no rules against carry-on hamsters – and dwarf hamsters usually only weigh two ounces or less.
It's still up to the individual airlines whether they let hamsters on, though – and Spirit Airlines did tell Aldecosea that she could bring Pebbles before essentially ruining her life at the airport. See? This adorable support pet is no more.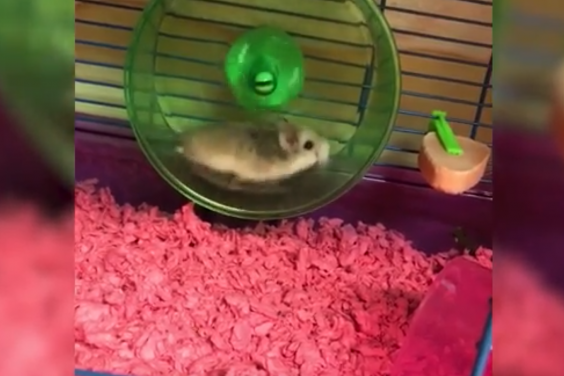 The airline told The Independent that "Rodents of any kind are not allowed on board for health and safety reasons.
"Our reservation representative, unfortunately, did misinform the guest that a hamster was permitted to fly as an emotional support animal on Spirit Airlines."
Unsurprisingly, Aldecosea was not amused. She even had to re-book a flight for later that day and sit in the airport for hours, trying to decide what to do.
An airline employee then allegedly suggested she either flush her support pet or let it go so she could board her next flight.
There were no rental cars available and no one able to come and pick poor Pebbles up from the airport – so Aldecosea felt she was left with no choice other than to flush Pebbles down the toilet – which she felt was more humane than letting her out onto the street to be hit by a car.
She told the Miami Herald that the experience was traumatic to say the least.
"She was scared. I was scared. It was horrifying trying to put her in the toilet. I was emotional. I was crying. I sat there for a good 10 minutes crying in the stall," she said.
Which is why Aldecosea has now hired lawyer Adam Goodman to fight the airline in Pebbles' honour.Goodman told the Miami Herald that it was ridiculous that Pebbles wasn't allowed on the plane.
"This wasn't a giant peacock that could pose a danger to other passengers. This was a tiny cute harmless hamster that could fit in the palm of her hand," he said.
The airline has vehemently denied that one of their staff told Aldecosea to flush her pet – but did say they emailed her and offered her a free flight, after she called the airline to complain.
"We did offer the guest a voucher for the inconvenience, but we never heard back from her," they told The Independent.
RIP, Pebbles. May justice be served in court.